Young Variety's Virtual
Drag Queen Bingo!
featuring guest host Misty Violet
Thursday, February 11th 2021 at 7 PM PST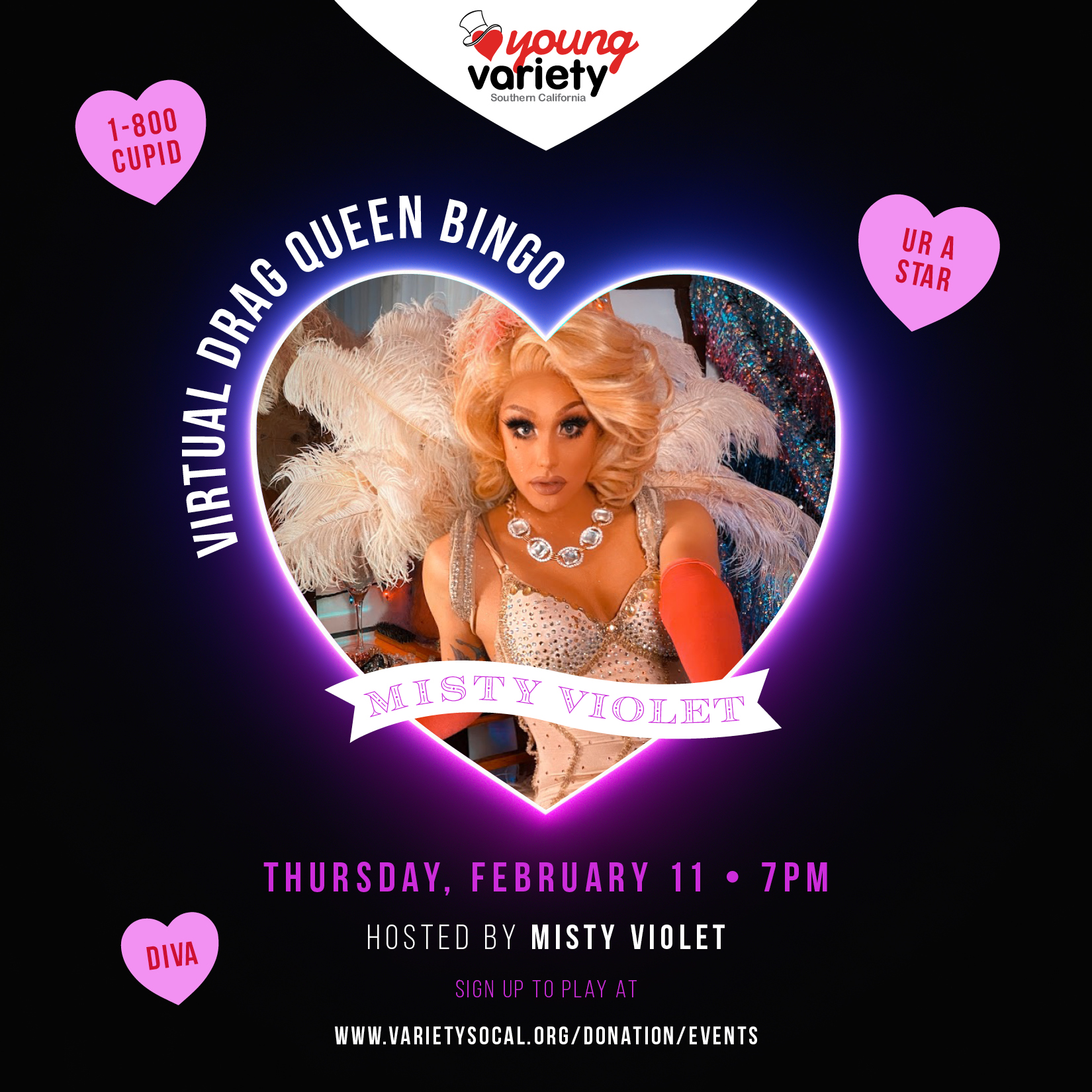 About the Event
TICKET SALES CLOSE AT 6:30PM PST ON 2/11
Join us virtually on Thursday, February 11, 2021 for a fun time benefiting a great cause! All funds raised will go directly back to the community and families in Southern California. 
How to Play:
– Up to an hour in advance, you will receive an email from yvsocal25@gmail.com with links to your three Bingo cards and Zoom link. 
– Join our Zoom meeting at 7pm PST on February 11, 2021 to play. 
– There will be five rounds total. You can use any of your three cards per round (one card per round). Cards can be reused but must be cleared between rounds.
**Each player must be signed up with their own email address. If you would like to check out with multiple players, you may do so but please email britni@varietysocal.org with a list of emails for each player** 
This is a free event, however, if you're able to donate, GREAT but if not, that's okay too. If you are unable to donate but would still like to play then please email britni@varietysocal.org. 
Thanks to our Prize Sponsors;
Amazon Studios
Paramount Pictures
Sony Pictures
Universal
Warner Brothers