11th Annual Poker & Casino Night
When: July 26, 2023
Where: Paramount Studios Lot
If you'd like to sponsor the event with the Joker's Wild, Full House, or Royal Flush sponsorships, please contact
About the Event
11th Annual Poker Night
Variety's Charity Poker & Casino Night has become one of the most anticipated fundraising events in the industry as entertainment execs and celebrities Go ALL IN for a Great Cause!
To date, Variety's ten Poker events have raised over one million dollars to provide lifesaving support for disabled, abused, physically-challenged, and underprivileged children in Southern California.
Held at the beautiful Paramount Studios lot, over 350 studio executives, corporate partners and industry colleagues enjoy great food and Vegas-style gameplay. Before the cards are dealt, celebrities walk the Red Carpet and help raise awareness for Variety while local media outlets capture the evening's festivities. 
Jamie Gold, World Series of Poker Main Event Champion hosts the evening and  Special Celebrity Guest Announcer Bruce Buffer – Voice of the UFC – kicks off the night.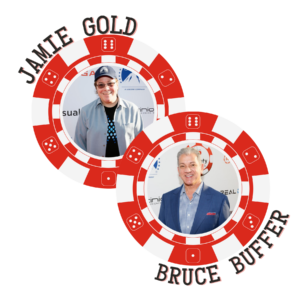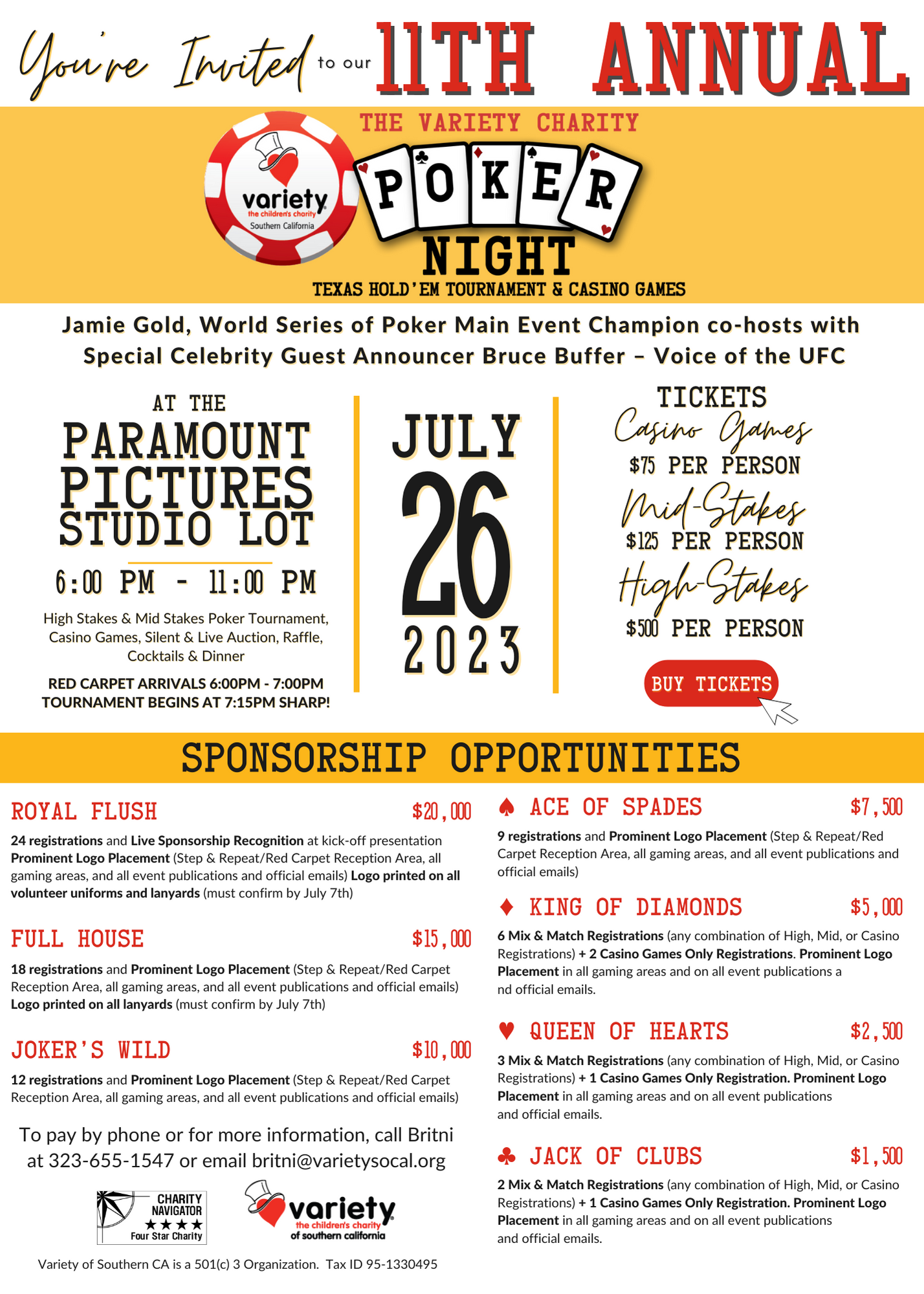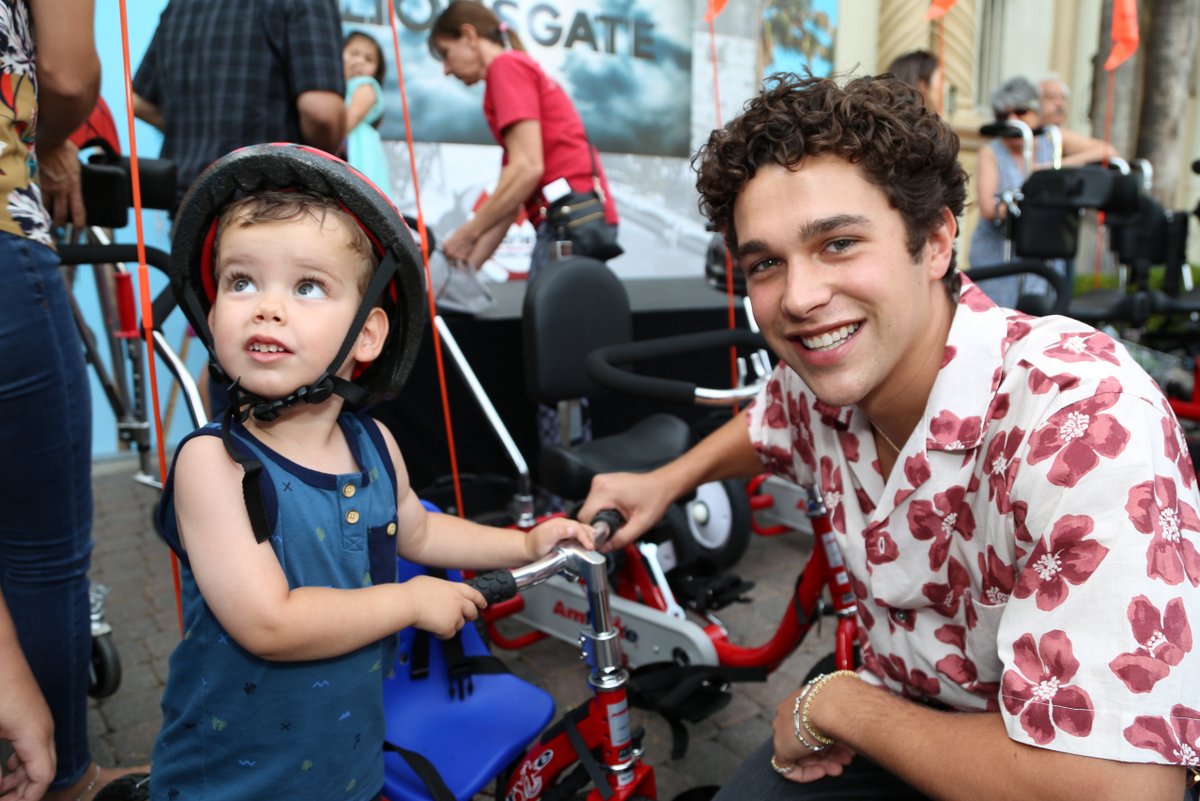 2019 – At our 9th Annual Poker Night on July 24th, 2019, singer/songwriter Austin Mahone helped us present adaptive bikes to 4 amazing and deserving kids!

Donate to Variety SoCal today!
Support Variety the Children's Charity of Southern California by donating.